Research And Development Of Cancer-targeted Drugs Are In Full Swing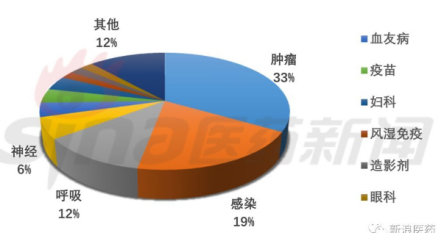 Recalling that in 2018, the State Drug Administration (NMPA) approved 51 new drugs on the market, about 40 imported drugs and 11 domestic new drugs. Among them, 17 anti-cancer drugs, accounting for one third, are still the most productive categories of new drugs.
The development and marketing of targeted drugs for cancer are in full swing, which has renewed our recognition of accurate diagnosis and treatment of cancer again and again. The development of targeted drugs will eventually benefit cancer patients.
However, the successful marketing of targeted drugs and the eventual use of drugs by patients are two concepts, especially imported expensive targeted drugs. Taking the domestic listed generation EGFR-TKI in 2005 as an example, despite repeated price reductions in the past 13 years, the unit price is still as high as 2,300 yuan, with an average monthly cost of more than 7,000 yuan. Some urban families can still afford it, but overburdened rural families are everywhere, not to mention the Osimertinib which take nearly 20,000 per month. The situation of malignant tumors is becoming more and more serious, there is an urgent need for affordable innovative targeted drugs for cancer in China and imported generic drugs.